Exploring Theatre History Through Performance
The Queen's Men was an all-star troupe of Elizabethan actors formed in 1583. The troupe toured England for twenty years performing its plays at court, in the new London theatres, and in city halls, manor houses and inn-yards across the nation. In the Fall of 2006, the Shakespeare and the Queen's Men Project (SQM) assembled a company of professional actors in Toronto, Canada, to perform three Queen's Men plays: The Famous Victories of Henry V, King Lear and Friar Bacon & Friar Bungay. This research-creation experiment was funded by the Social Sciences and Humanities Research Council of Canada. The Performing the Queen's Men website is designed to disseminate the project's performance research findings and to allow a wider audience access to the experiment through the publication of production resources, including video of the performances.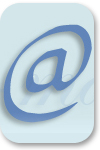 E-mail us your comments and questions.